Interesting Addax Hunting Information:
The Addax, also known as the Screw Horn Antelope, is a desert antelope that lives in several isolated regions in the Sahara desert. This species of the antelope family is closely related to the oryx. Although extremely rare in its native habitat, it is quite common in captivity and is regularly bred on ranches where they are hunted as trophies. The coloring of their coat varies with the season. In the winter it is grayish brown with white hind quarters and legs. In the summer, the coat turns almost completely white or sandy blonde. Their head is marked with brown or black patches that form an X over their nose. They have a scraggly beard and prominent red nostrils. Horns, found on both males and females, have two to three twists and can reach 31 inches in females and 47 inches in males.
Cotton Mesa has a limited number of Trophy Bull Addax so please call Cotton Mesa for availability.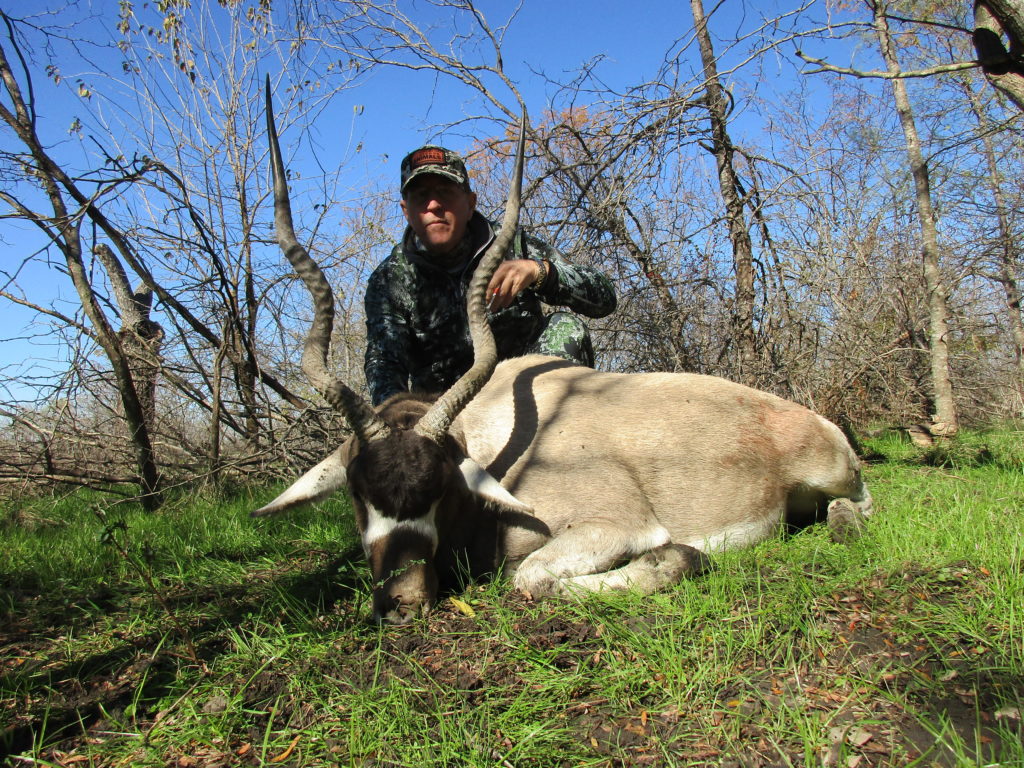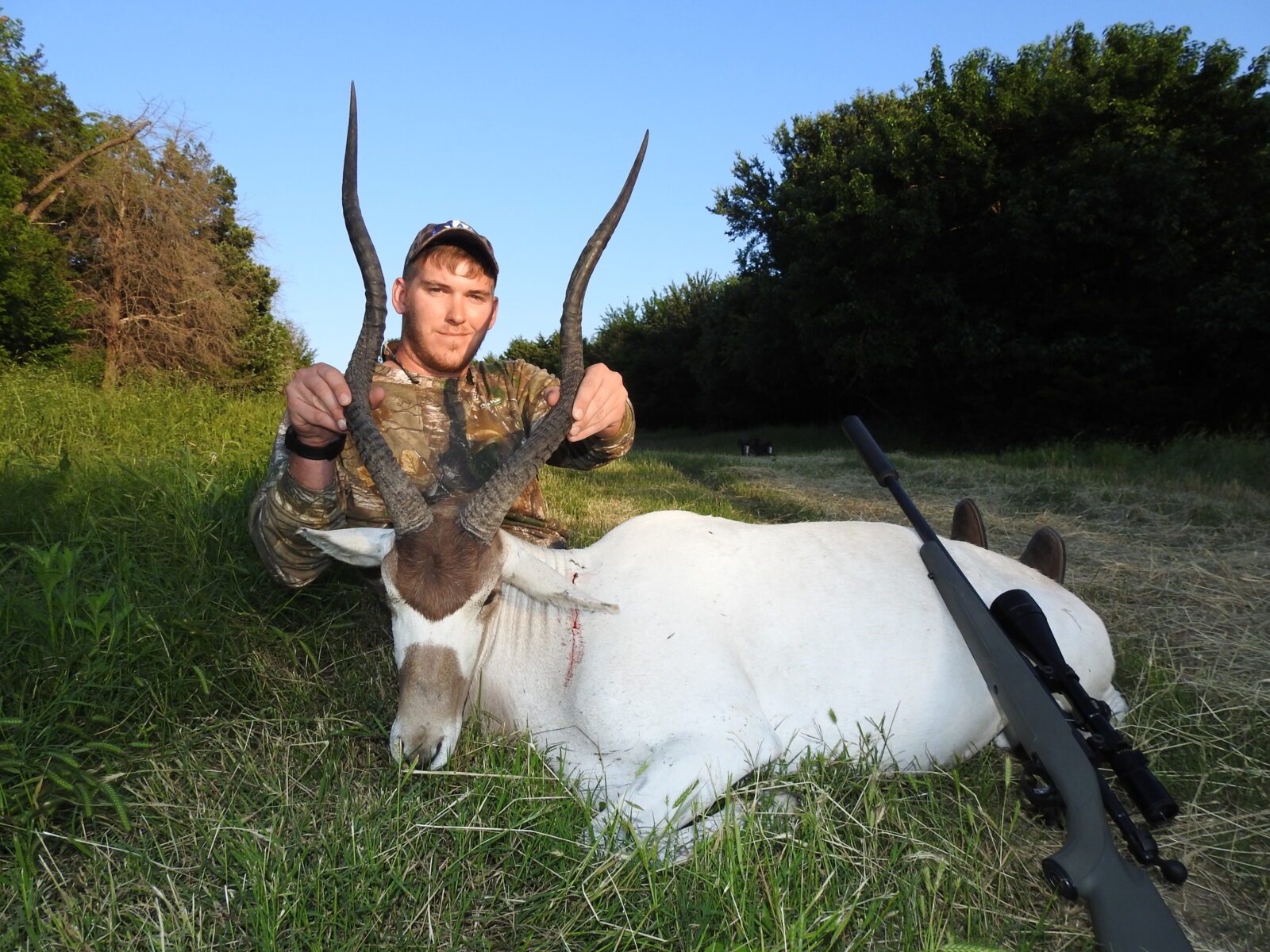 For more information on Exotic Addax Hunts in Texas,