Kudu Hunt in Texas
Facts About Kudu:
Origin: Southern Africa
Nature: Wild
Weight: 420-600 pounds
Kudu Hunting Season: Year round
Cotton Mesa Ranch Population: Contact us for availability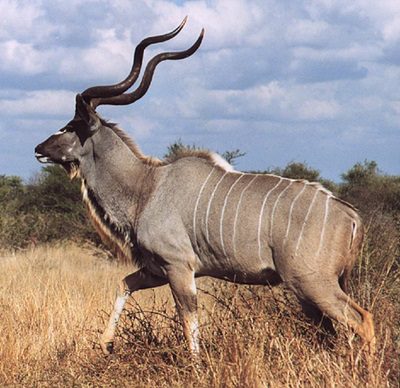 Interesting Kudu Hunting Information: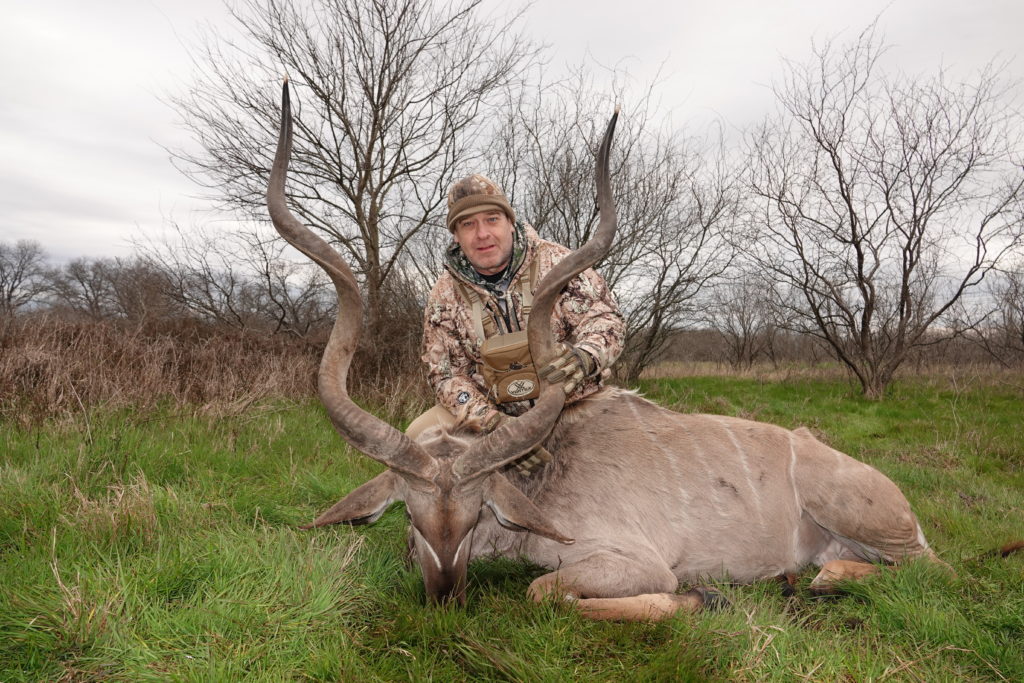 The Greater Kudu is a woodland antelope found throughout Eastern and Southern Africa.  Greater Kudus have a narrow body with long legs and their coats can range from brown/bluish-grey to reddish brown.  They have between 4-12 vertical white stripes along their torso.  Trophy Bull Kudus have horns that measure over 50 inches and they weigh about 600 pounds.  Cotton Mesa has a breeding herd on the ranch.  Trophy Kudu are one of the most sought after trophies in Africa. Often times called "The Gray Ghost."  Cotton Mesa does harvest a few Trophy Kudu bulls each year.
For more information on Exotic Kudu Hunts in Texas, contact us (903) 654-3416!