Nilgai Antelope Hunts in Texas
Facts About Nilgai Antelope:
Origin: India
Nature: Wild
Weight: 204-635 pounds
Nilgai Hunting Season: Year round
Cotton Mesa Ranch Population: Contact us for availability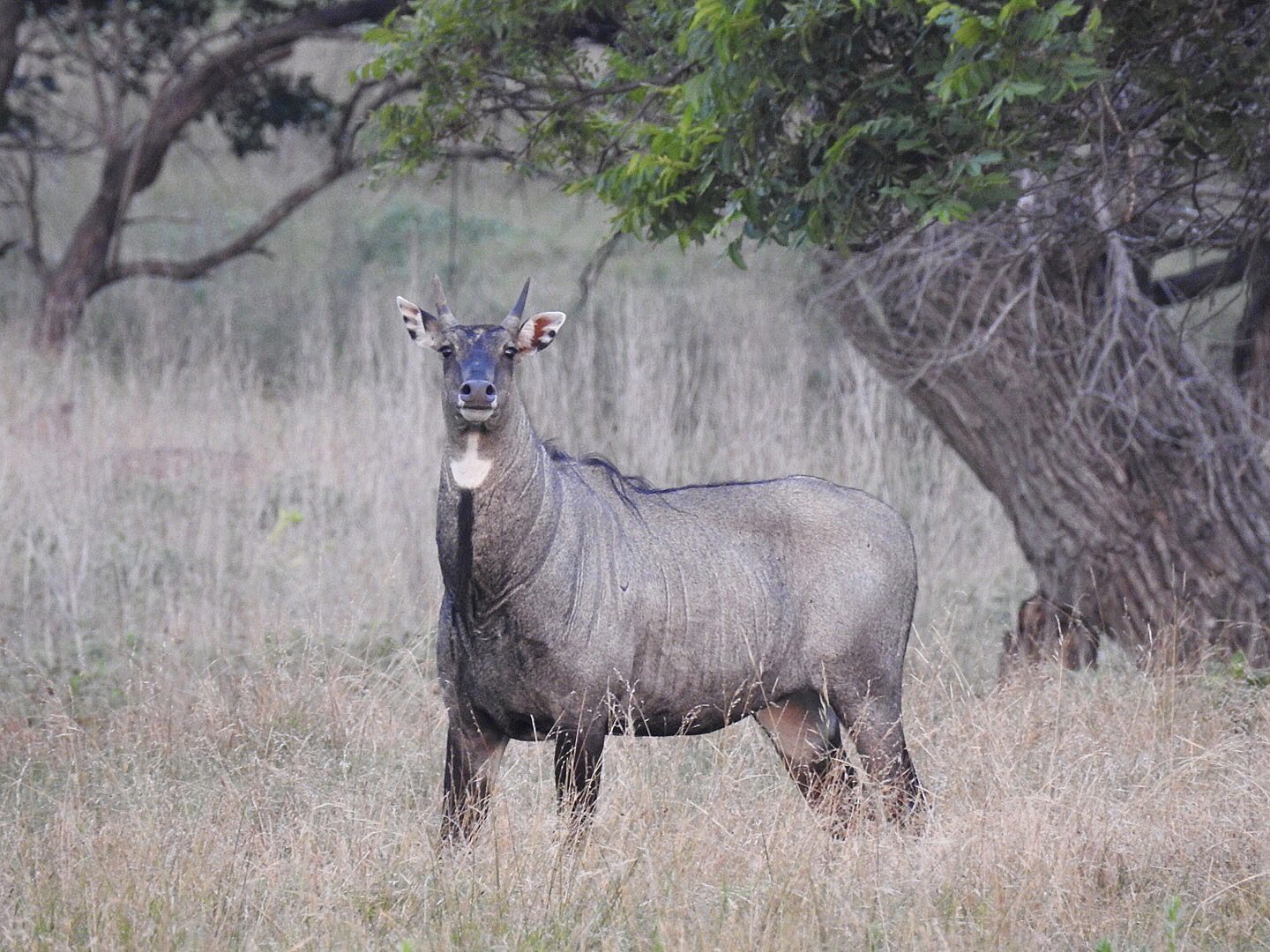 Interesting Nilgai Hunting Information:
Nilgai antelope are the second largest member of the antelope family, with the older bulls often being referred to as "blue bulls", as the dominant males typically become very dark, taking on a blackish and blueish hue. These are large, sturdy animals with mature bulls weighing upwards of 600-700 pounds on the hoof. Trophy size nilgai antelope bulls will normally sport vertically oriented horns measuring 8.5" – 10" in length. Nilgai antelope can present a challenging and fun hunting experience, as they very skittish, and their keen eyesight is atop an elongated neck, making it difficult to approach them without being spotted.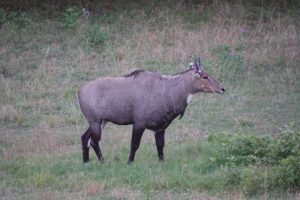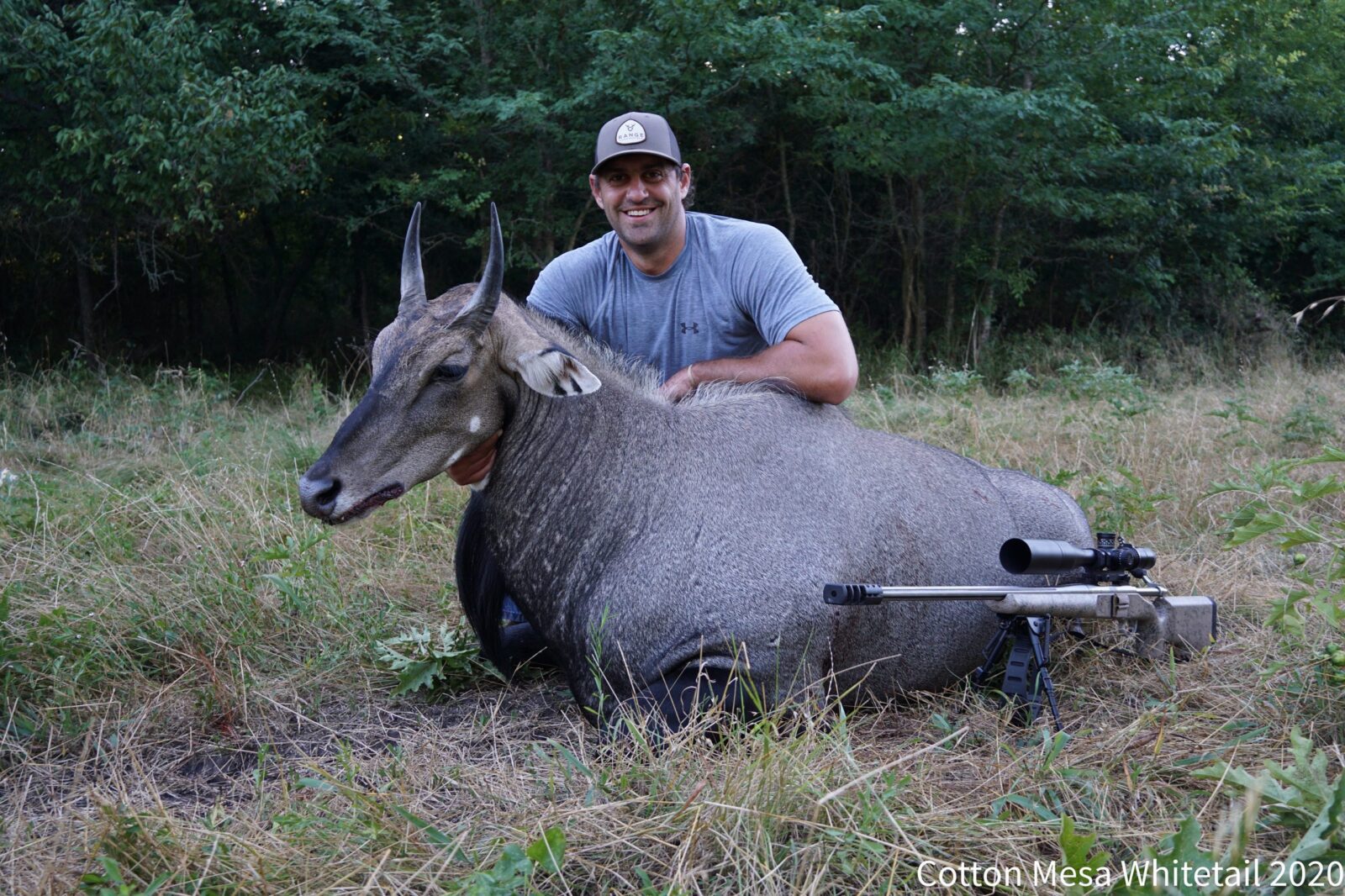 For more information on Exotic Nilgai Antelope Hunts in Texas,