African Game Hunting in Texas
Cotton Mesa Ranch is home to some of the largest herds of African wildlife outside of Africa. Many hunters in Texas and beyond don't realize the rich landscape of African game hunting opportunities right here in our state. Think of just about any African game animal from an Addax to a Zebra and we have it here on our ranch.
There are many advantages to hunting African game in the Lone Star State. For one you get to keep your meat from your harvest! Many times in hunting adventures in Africa you get to eat some of your meat there but a majority of it goes to the local villagers.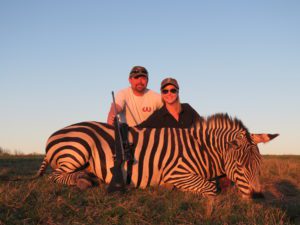 The second reason to consider an African hunt in Texas is the total cost of the adventure. Now while you can get some great hunting rate deals in Africa, it's the international airline travel, meals and lodging that can be the most expensive part most of the time. The biggest objection to hunting abroad in Africa is usually two things: time and money. An in-the-states hunting adventure solves both these problems most of the time. Getting here in a short amount of time is relatively easy and the cost is usually less in the grand scheme of things when pricing out the entire adventure from start to finish in Texas versus Africa when you total each one out.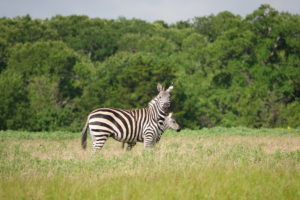 Book your African Game Hunting experience true trophy hunting with quality animals, friendly staff and cozy lodging across our 4,200 acre ranch!