Exotic Corsican Sheep Hunts in Texas
Facts About Corsican Sheep:
Origin: North America
Nature: Wild
Weight: 80-160 pounds
Estimated World Population: 2.5 million+
Corsican Hunting Season: Year round
Cotton Mesa Ranch Population: Contact us for availability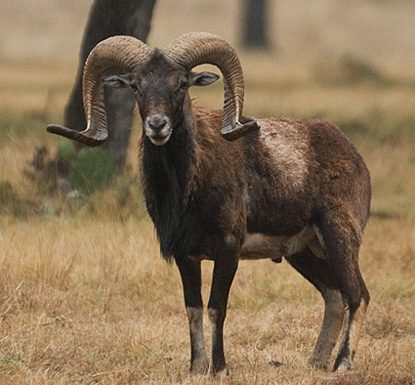 Interesting Corsican Sheep Hunting Information:
The Corsican Family of Sheep are actually the result of initial crosses decades ago between the shedding, wild Mouflon Sheep with a wide range of more well known "wool" breeds of sheep. Corsican Sheep have a variety of coloring patterns as a result of the various domestic sheep used in crosses with the Mouflon but one of the most familiar color pattern is the pattern resembling the Barbados Blackbelly. Trophy Corsican Sheep at Cotton Mesa Trophy Whitetail are always in season and make a great summer hunt.
For more information on Exotic Corsican Sheep Hunts in Texas,