Interesting Aoudad Sheep Hunting Information: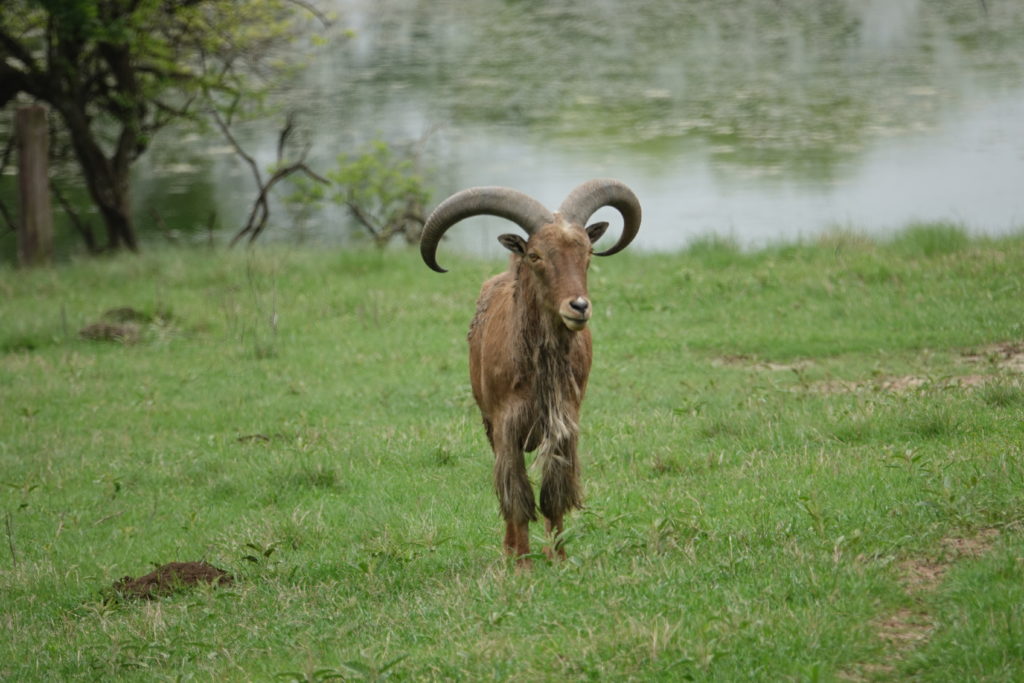 Texas is home to more Aoudad hunts, or what some people refer to as Barbary sheep. Aoudad are exceptionally sporty animal's, combining wary nature with tough physical hardiness, liked to a Cape buffalo.
This is a great, challenging and rewarding Texas hunting experience. Technically they are not considered a pure sheep and they actually have features of both a sheep and goat. Both males and females grown horns, but the males grow considerably larger horns. Large trophy males in Texas can easily exceed 30 inches. Their long beard on their chest makes a great half life-size or full mount.
At Cotton Mesa Trophy Whitetail, we have some exceptional Trophy Aoudad Rams that often exceed 30″. Trophy Aoudad are one of the most elusive animals to hunt at Cotton Mesa. We hunt them from stands and 4-wheel ATV's.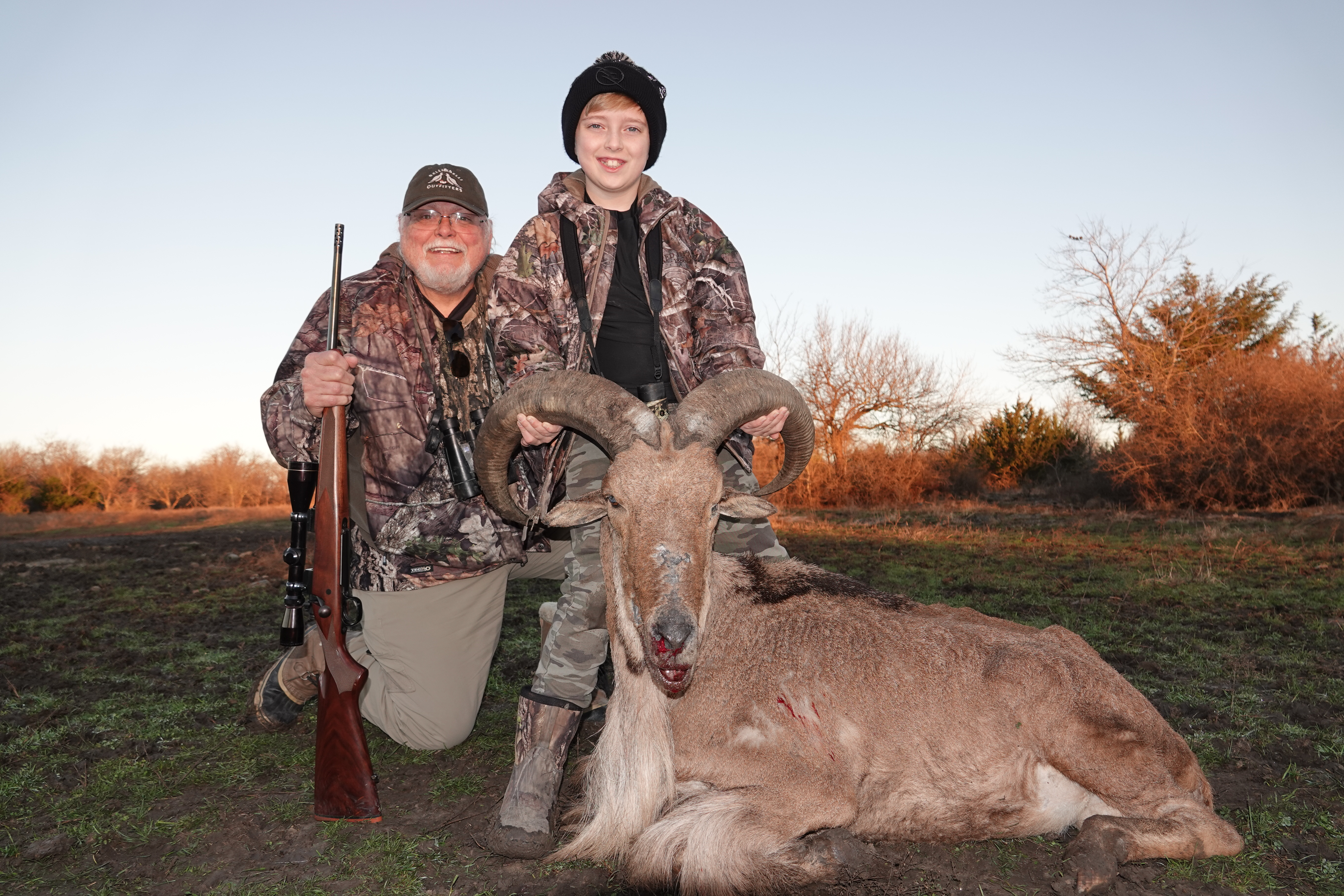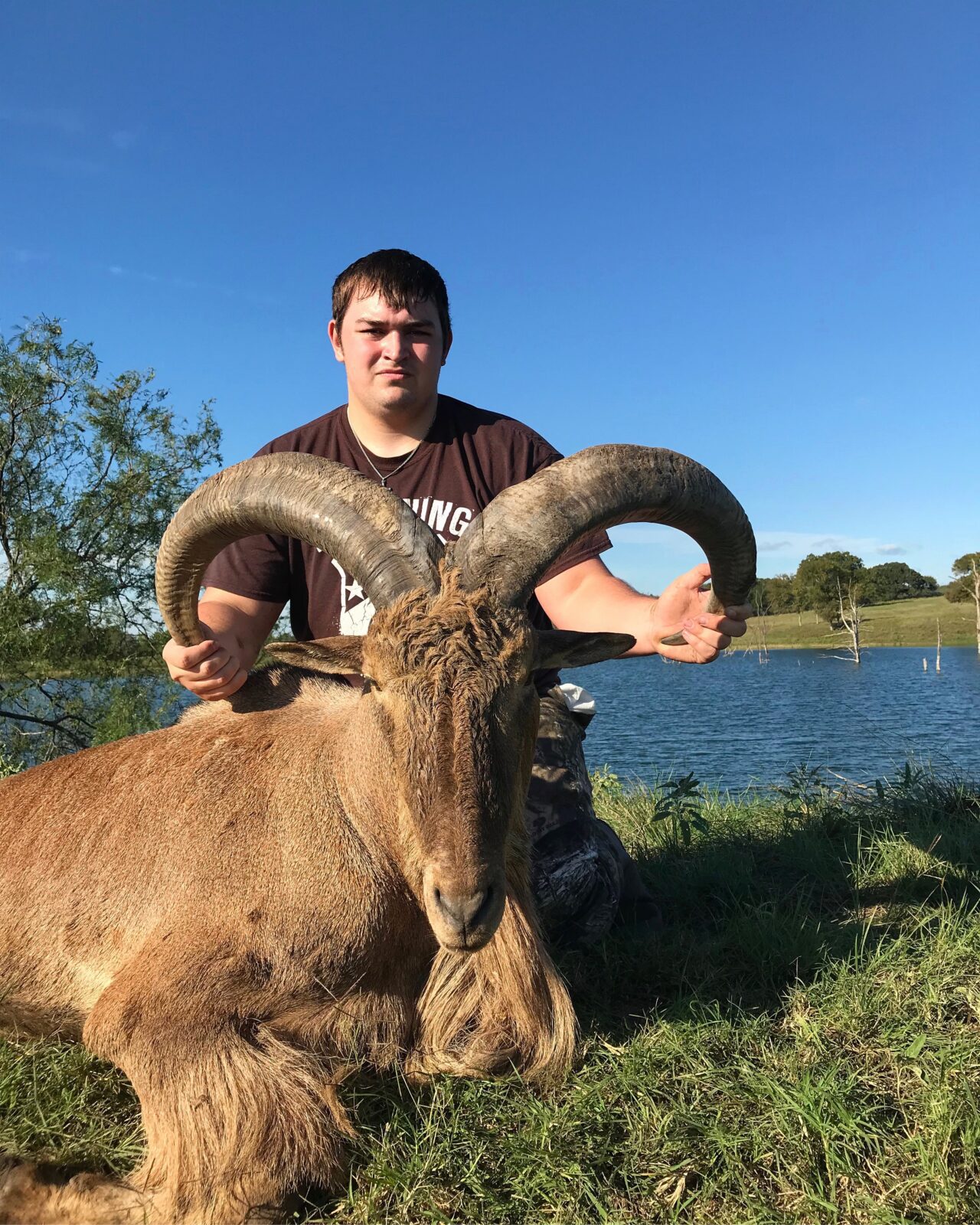 For more information on Exotic Aoudad Sheep
Hunts in Texas,