Exotic Eland Hunts in Texas
Facts About Eland:
Origin: Southern Africa
Nature: Wild
Weight: 1,100-1,300 pounds
Eland Hunting Season: Year round
Cotton Mesa Ranch Population: Contact us for availability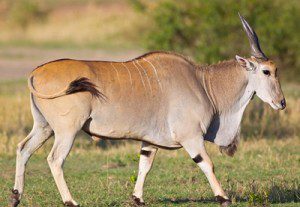 Interesting Eland Hunting Information:
Cotton Mesa Trophy Whitetail is home to some huge Trophy Eland Bulls.  We have the Common Eland which is native to most of all southern Africa.  Their diet is primarily grasses and leaves and large bulls can weigh up to 1 ton.  The meat is considered some of the finest in Africa.  Trophy Eland bulls are solitary and very exclusive at Cotton Mesa. Call for availability.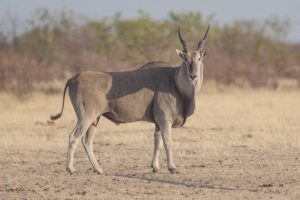 For more information on Exotic Eland Hunts in Texas,