Interesting Gemsbok Hunting Information: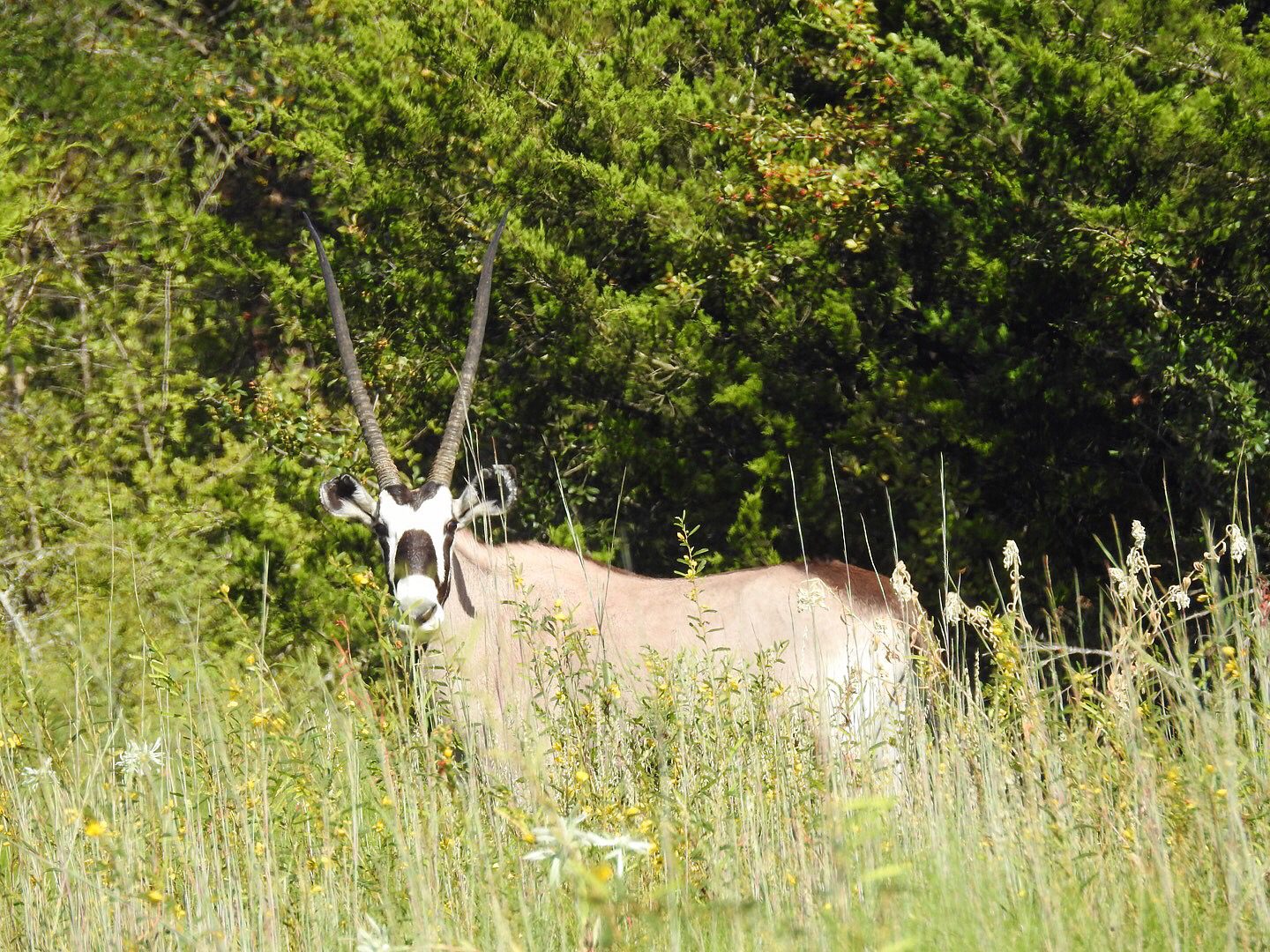 The Gemsbok is a large antelope in the Oryx family. It is native to the arid regions of Southern Africa, such as the Kalahari Desert.
Trophy Gemsbok bulls at Cotton Mesa have spectacular color markings and are great table fare. Trophy Gemsbok bulls can have horns up to 42" long and weigh as much as 650 pounds. Cotton Mesa has a large breeding herd and does harvest a select few Trophy Gemsbok bulls every season.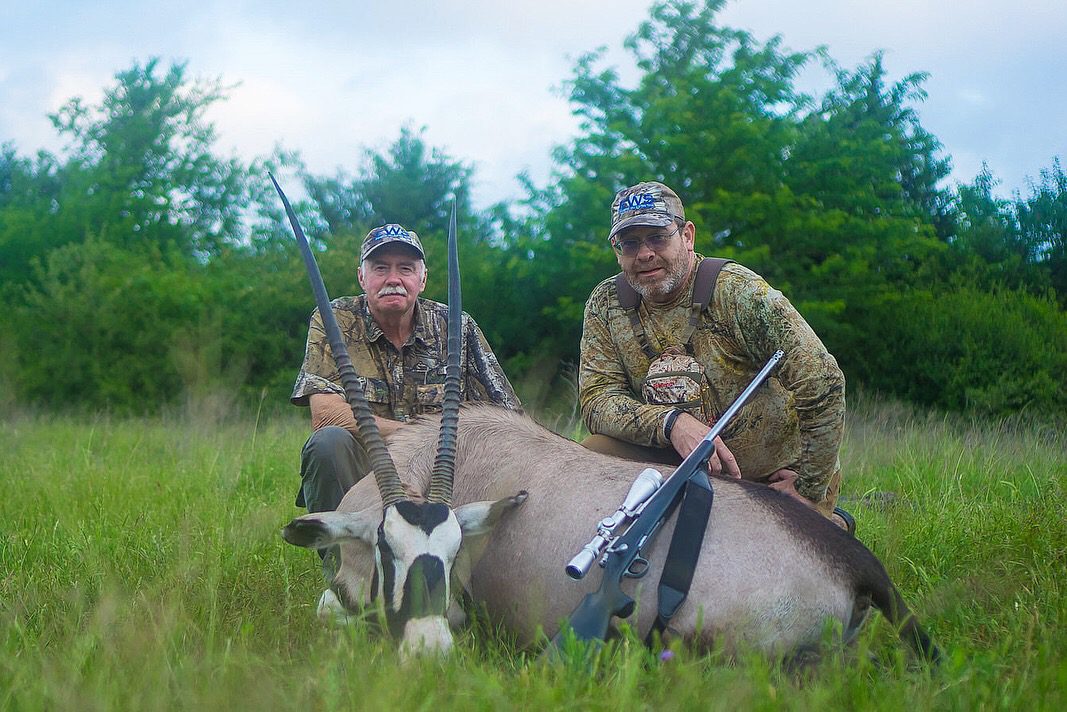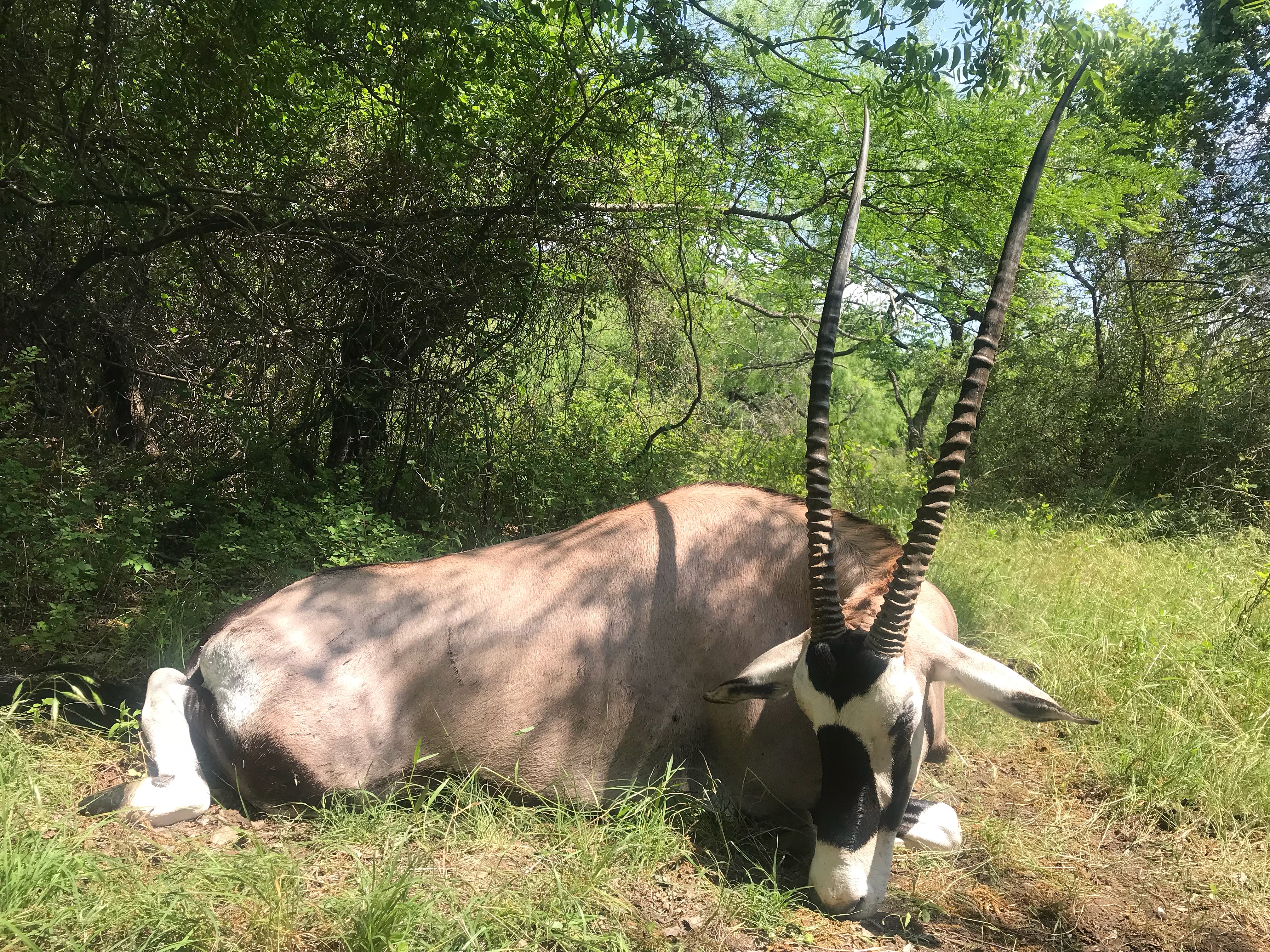 For more information on Exotic Gemsbok Hunts in Texas, contact us (903) 654-3416!