Scimitar Oryx Hunts in Texas
Facts About Scimitar Oryx:
Origin: North Africa
Nature: Wild
Weight: 310-460 pounds
Scimitar Oryx Hunting Season: Year round
Cotton Mesa Ranch Population: Contact us for availability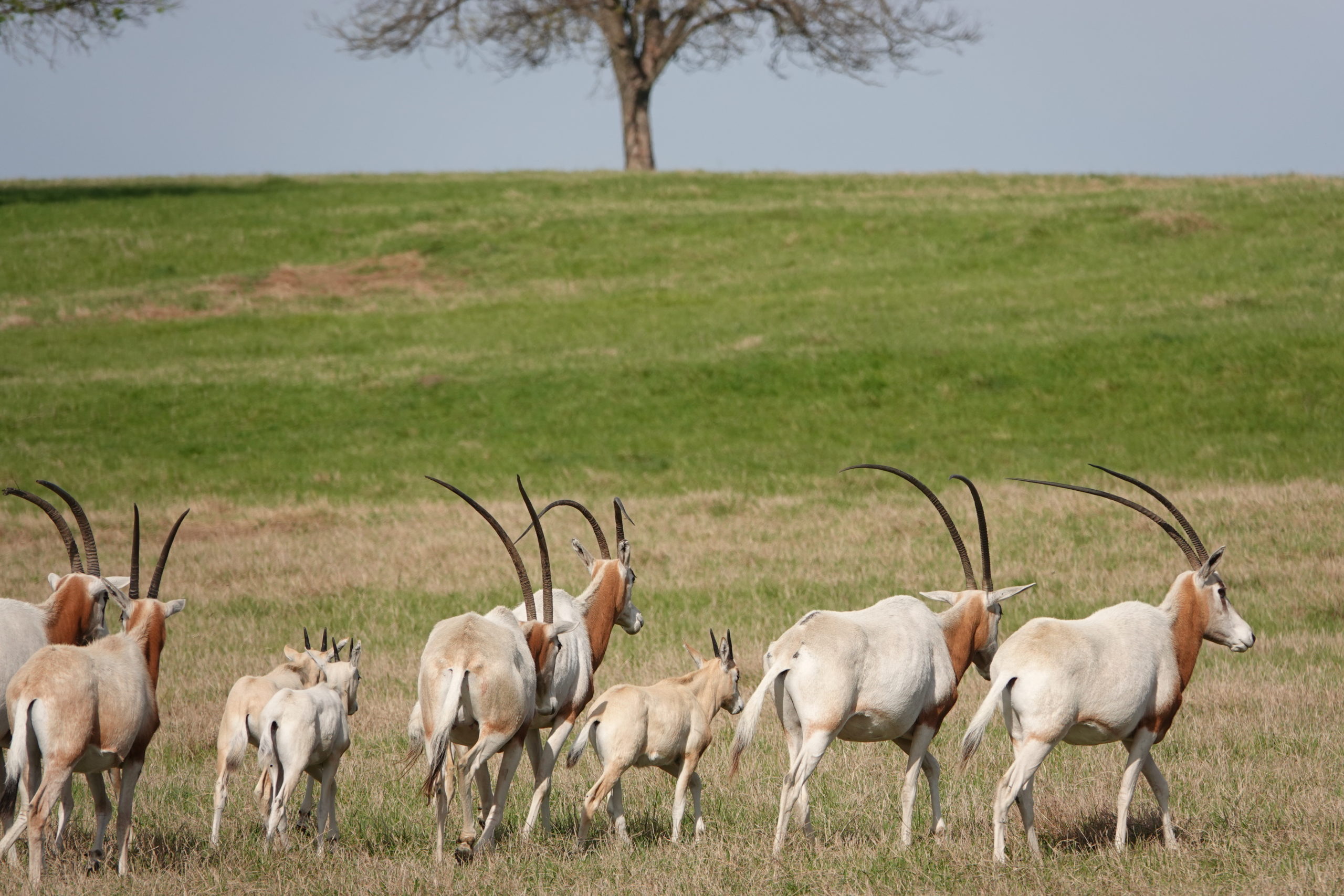 Interesting Scimitar Oryx Hunting Information: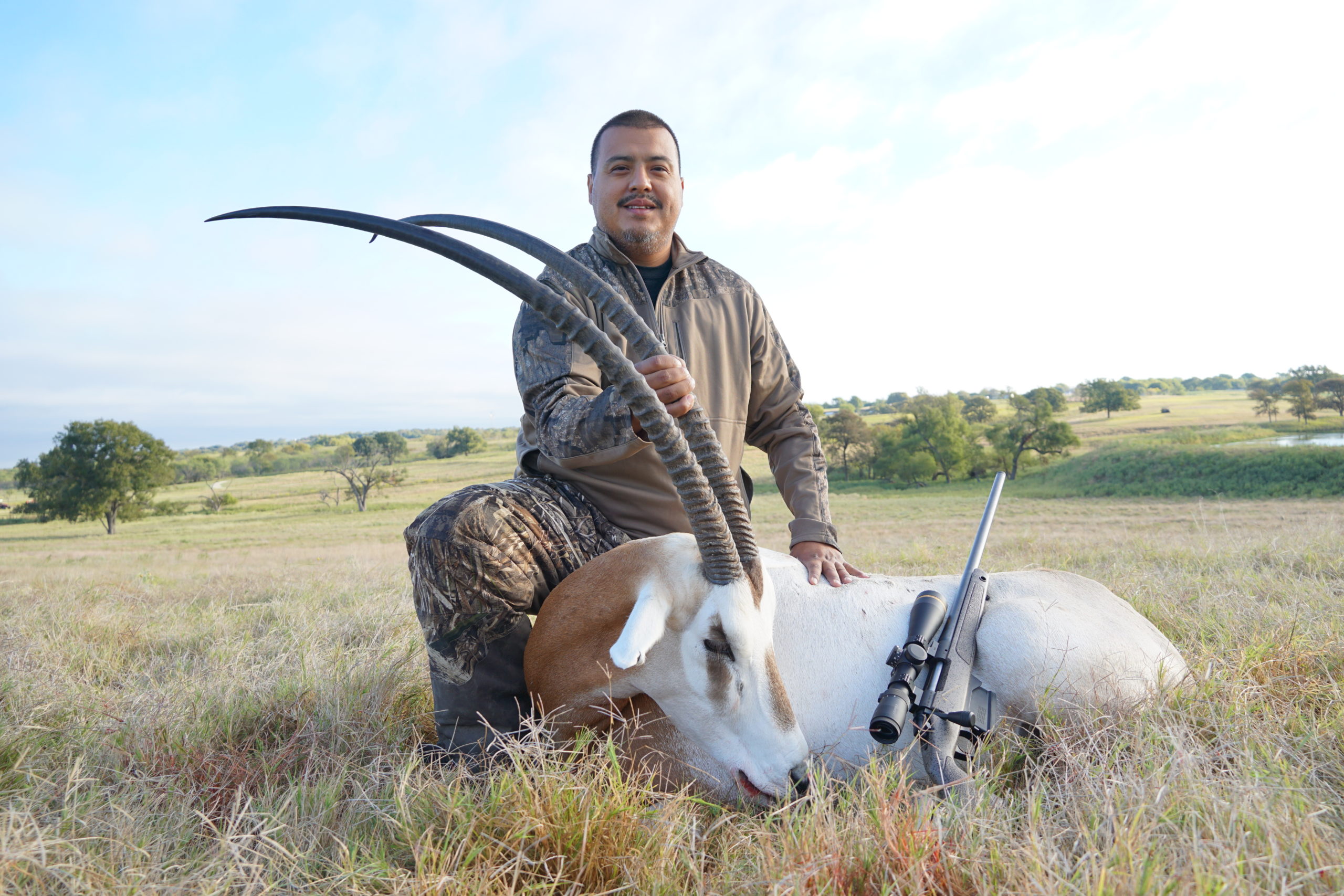 The Scimitar Oryx, or Scimitar-Horned Oryx, is a species of Oryx which formerly inhabited the whole of North Africa. Its coat is white with a red-brown chest and black markings on the forehead and down the length of the nose. The horns are long, thin and parallel and curve backwards (like a scimitar) and can reach a meter to a meter and a quarter on both sexes, male and female. Scimitar Oryx can survive without water for many weeks, because their kidneys prevent loss of water from urination and they can modify their body temperature to avoid perspiration.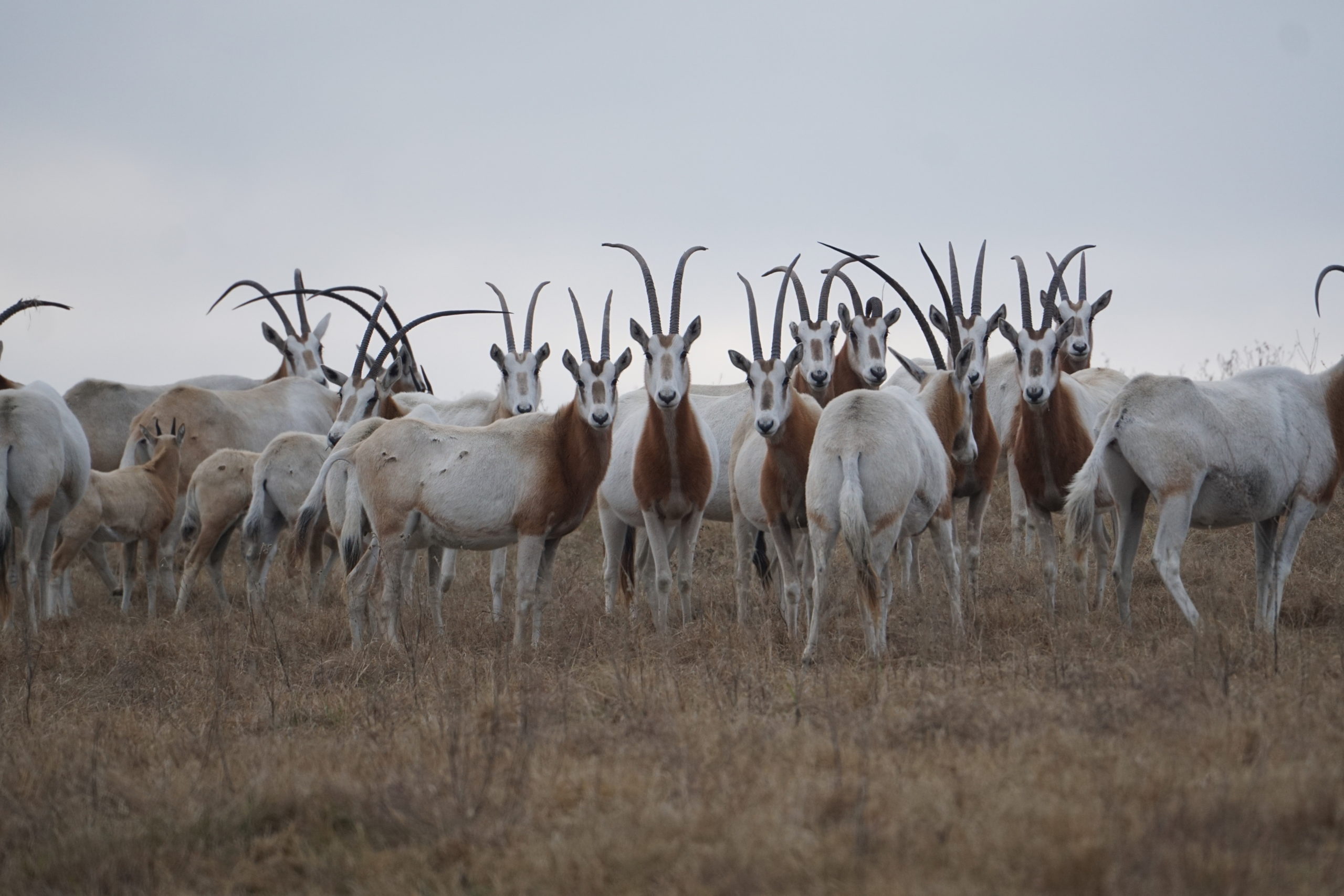 For more information on Exotic Scimitar Oryx Hunts in Texas,