Interesting Waterbuck Hunting Information: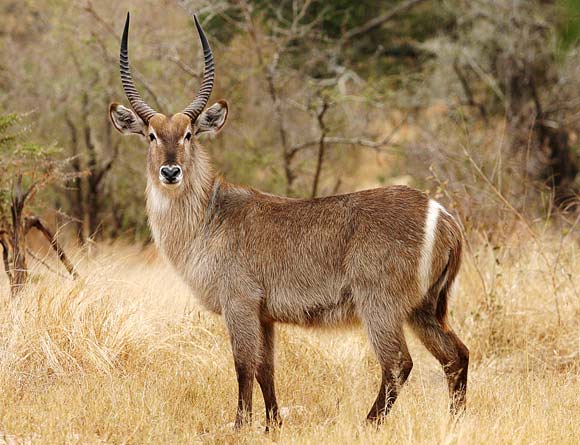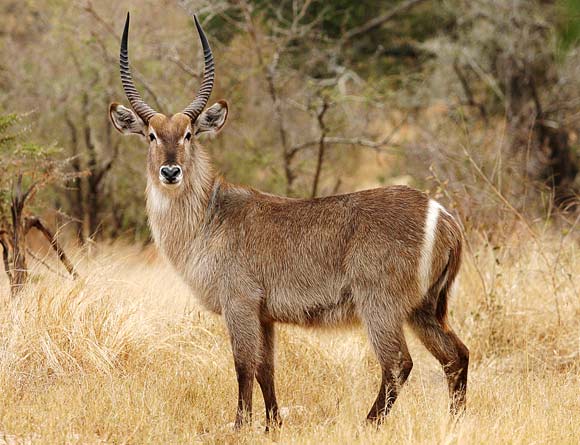 Their coats are reddish brown in color and become progressively darker with age; they have a white 'bib' under their throats and a white ring on their rumps surrounding their tails. The waterproofing secretions of the waterbucks' sweat glands produce an unpleasant odor in its meat, unless the animal is skinned carefully. The long spiral structured horns, found only in males, sweep back and up. Waterbuck are found in scrub and savanna areas near water where they eat grass. Despite its name, the Waterbuck does not spend much time in the water, unless escaping predators. Waterbuck are diurnal. Females gather in herds of between two and six hundred individuals. Males keep territories of around three hundred acres during their prime.
Cotton Mesa Trophy Whitetail has a natural breeding herd of Waterbuck and will harvest a couple of Trophy Bull Waterbuck each year.
For more information on Exotic Waterbuck Hunts in Texas, contact us (903) 654-3416!