Exotic Blue Wildebeest Hunts in Texas
Facts About Blue Wildebeest:
Origin: South Africa
Nature: Wild
Weight: 550-650 pounds
Wildebeest Hunting Season: Year round
Cotton Mesa Ranch Population: Contact us for availability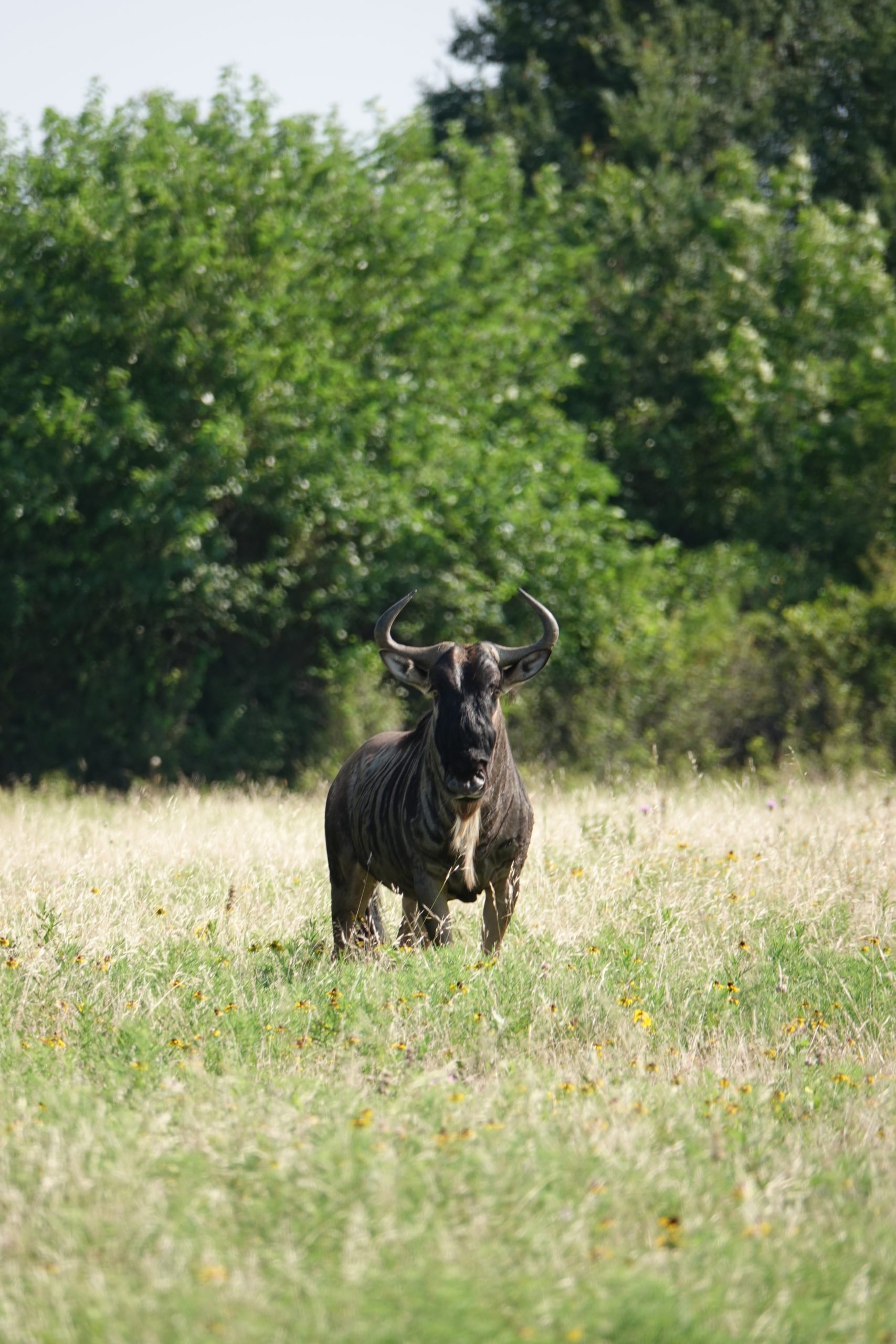 Interesting Blue Wildebeest Hunting Information:
Blue Wildebeest is a large antelope and one of the two species of wildebeest.  The bulls weigh up to 650 pounds and the females up to 550 pounds.  The Blue Wildebeest is a herbivore and primarily feeds on short grasses.  The are native to most of Southern Africa. Cotton Mesa has a select few of Bull Wildebeest that we harvest every year so please check availability.  This is really a rare and unique trophy.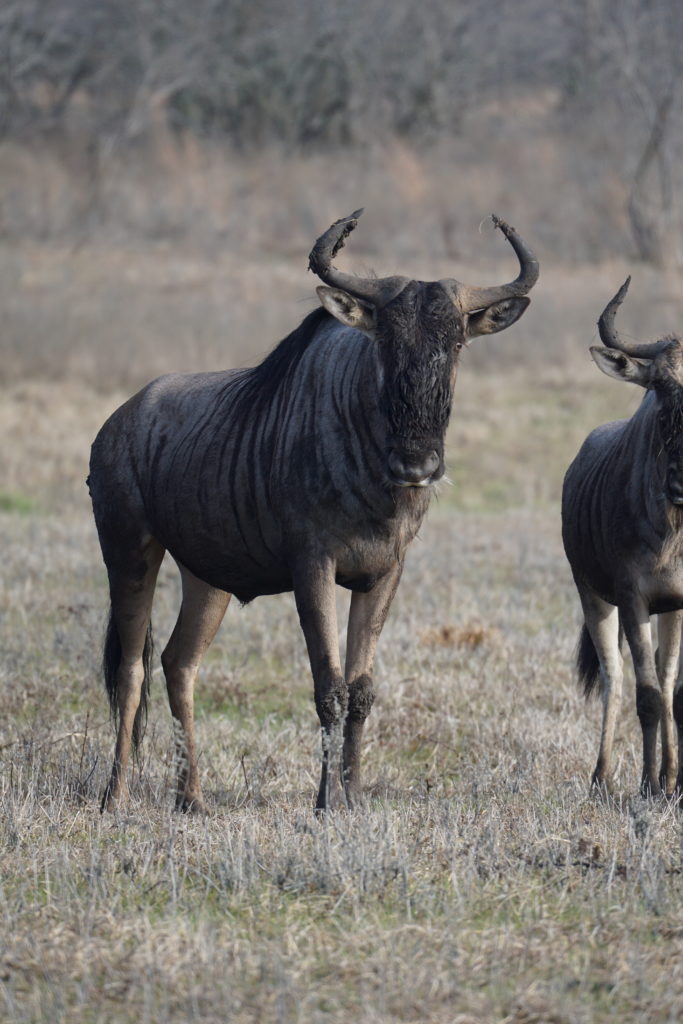 For more information on Exotic Blue Wildebeest Hunts in Texas,