Interesting Watusi Hunting Information:
The Watusi is also know as Ankole Longhorn, which is a wild oxen originally native to Africa. Its large, distinctive horns, that can reach up to 8 feet from tip to tip, are used for defense. During the life span of the Watusi, their horns never stop growing. At Cotton Mesa Trophy Whitetail, we have a breeding herd of Watusi and they are sought after for their meat as well as Trophy value. A large Trophy Watusi can weigh up to 1,600 pounds and has very lean meat.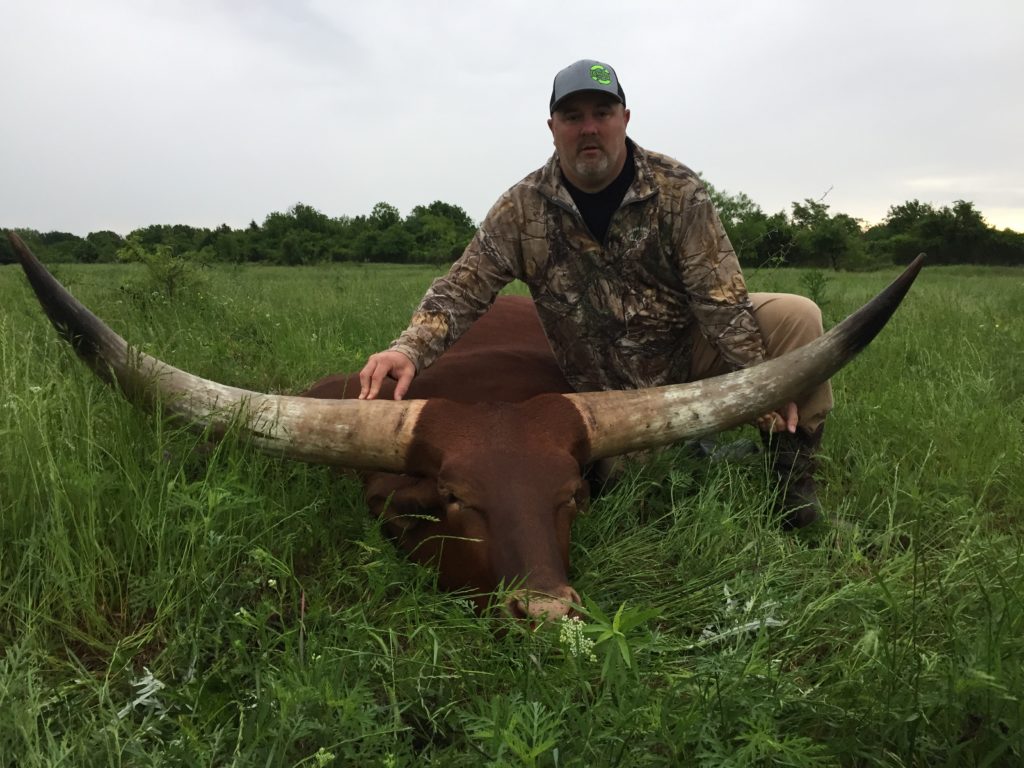 For more information on Watusi Hunts in Texas, contact us (903) 654-3416!