Mouflon Sheep Hunts in Texas
Facts About Mouflon Sheep:
Origin: Islands of Corsica, Sardina, and Cyprus
Nature: Wild
Weight: 55-120 pounds
Mouflon Hunting Season: Year round
Cotton Mesa Ranch Population: Contact us for availability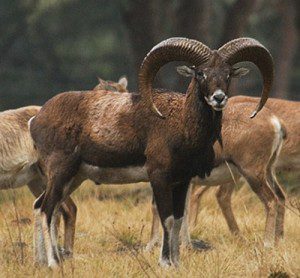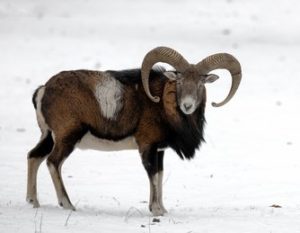 Interesting Mouflon Sheep Hunting Information:
Mouflon Sheep have red-brown, short haired coats with dark back-stripes and light-colored saddle patches.  Today Mouflon range wild in the Caucasus Mountains in Iraq.  Cotton Mesa Trophy Whitetail is home to some great Trophy Mouflon and as all sheep may be hunted year round.
For more information on Mouflon Hunts in Texas, contact us (903) 654-3416!