Exotic Red Stag Hunts in Texas
Facts About Red Stags:
Origin: Europe
Nature: Wild
Weight: 750-1,000 pounds
Red Stag Hunting Season: Year round (they have hard antlers Sept-Feb.)
Cotton Mesa Ranch Population: Contact us for availability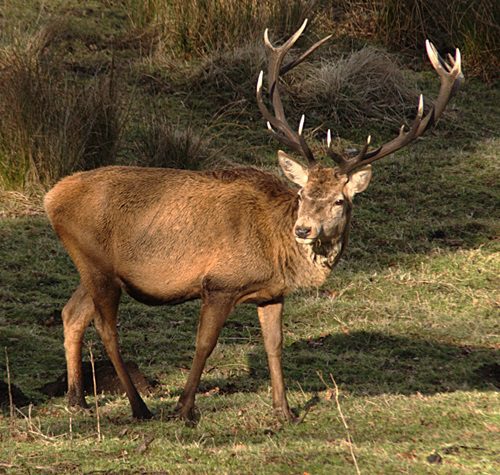 Interesting Red Stag Hunting Information:
Red Stag are one of the largest deer species.  The Trophy Red Stag inhabits most of Europe.  They are similar to the larger bull Elk which it can also cross breed with.  Trophy Red Stag bulls at Cotton Mesa can weigh as much as 1,000 pounds.  The meat is very lean and heart healthy.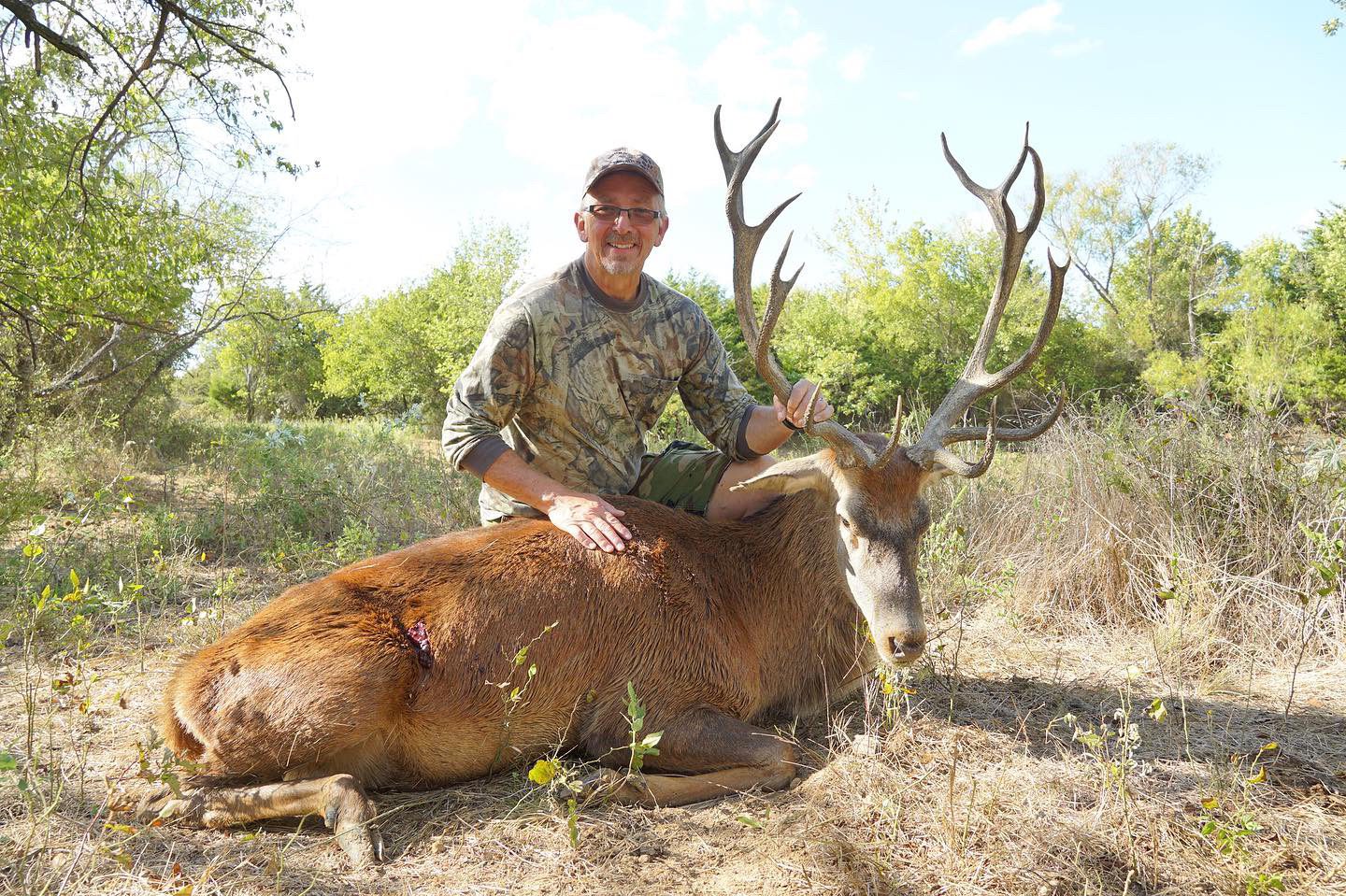 For more information on Exotic Red Stag Hunts in Texas,