Interesting Exotic Blackbuck Antelope Hunting Information: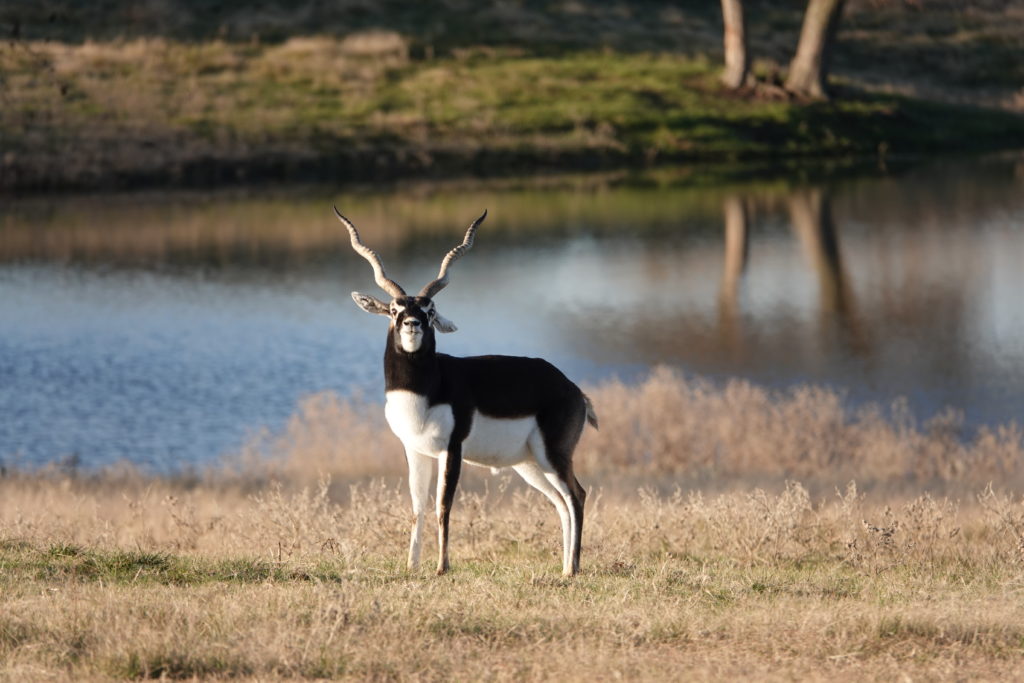 Blackbuck is a species of antelope found mainly in India, but also in parts of Pakistan and Nepal. The horns of the Blackbuck are ringed and spiraled with 3 to 4 turns and can be as long as 24 inches. The adult males can grow as tall as 32 inches and can weigh as much as 100 pounds.
The mature male's upper body is black and his belly and eyes are ringed with white. The law in India protects the Blackbuck, making Texas one of the few places to hunt the elusive Blackbuck. The Trophy Blackbuck at Cotton Mesa Trophy Whitetail are as wild as anything on the ranch. They love open country and try to keep as much of it as they can between you and them. Long Shots are the normal on Trophy Blackbuck at Cotton Mesa.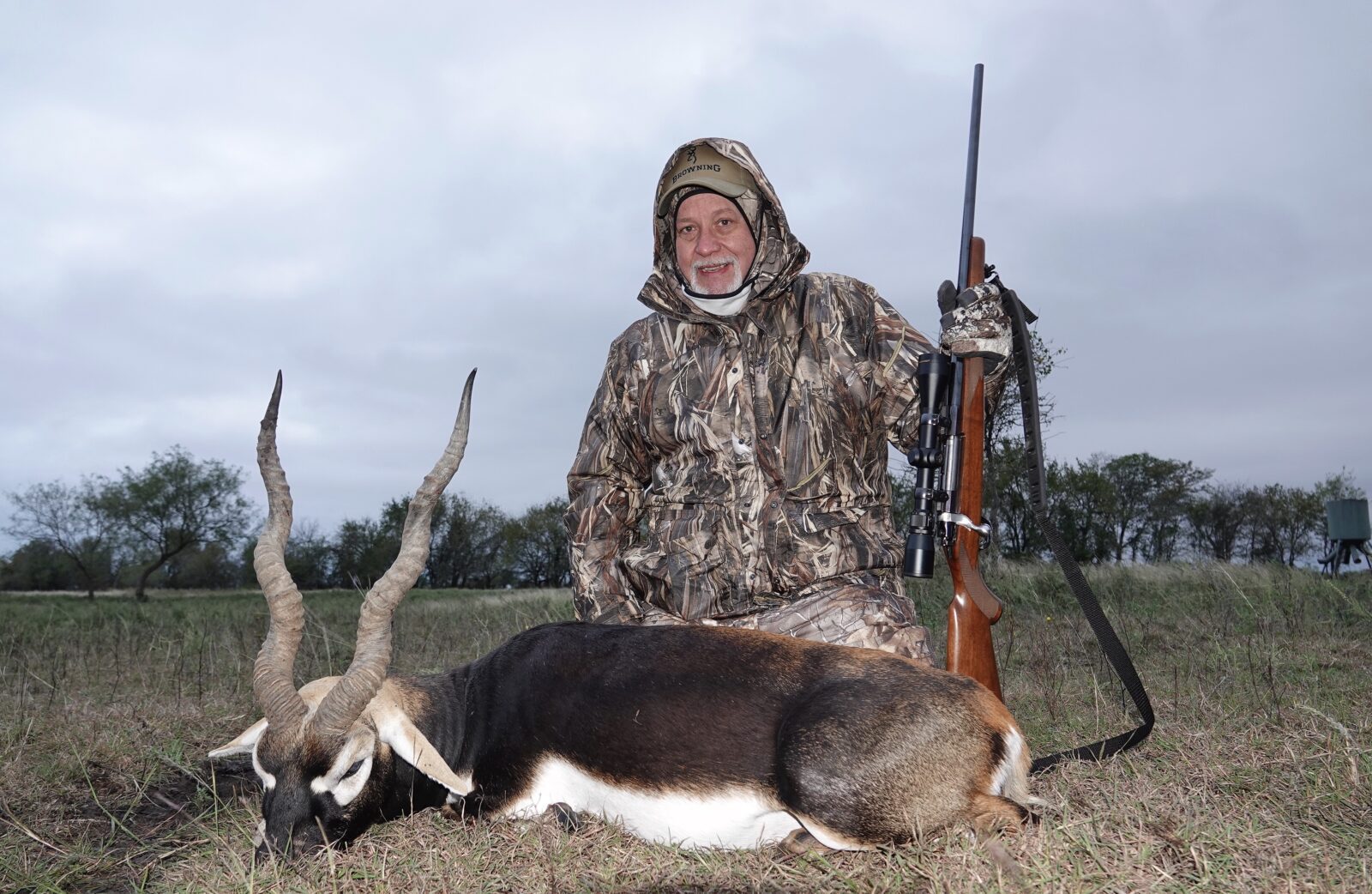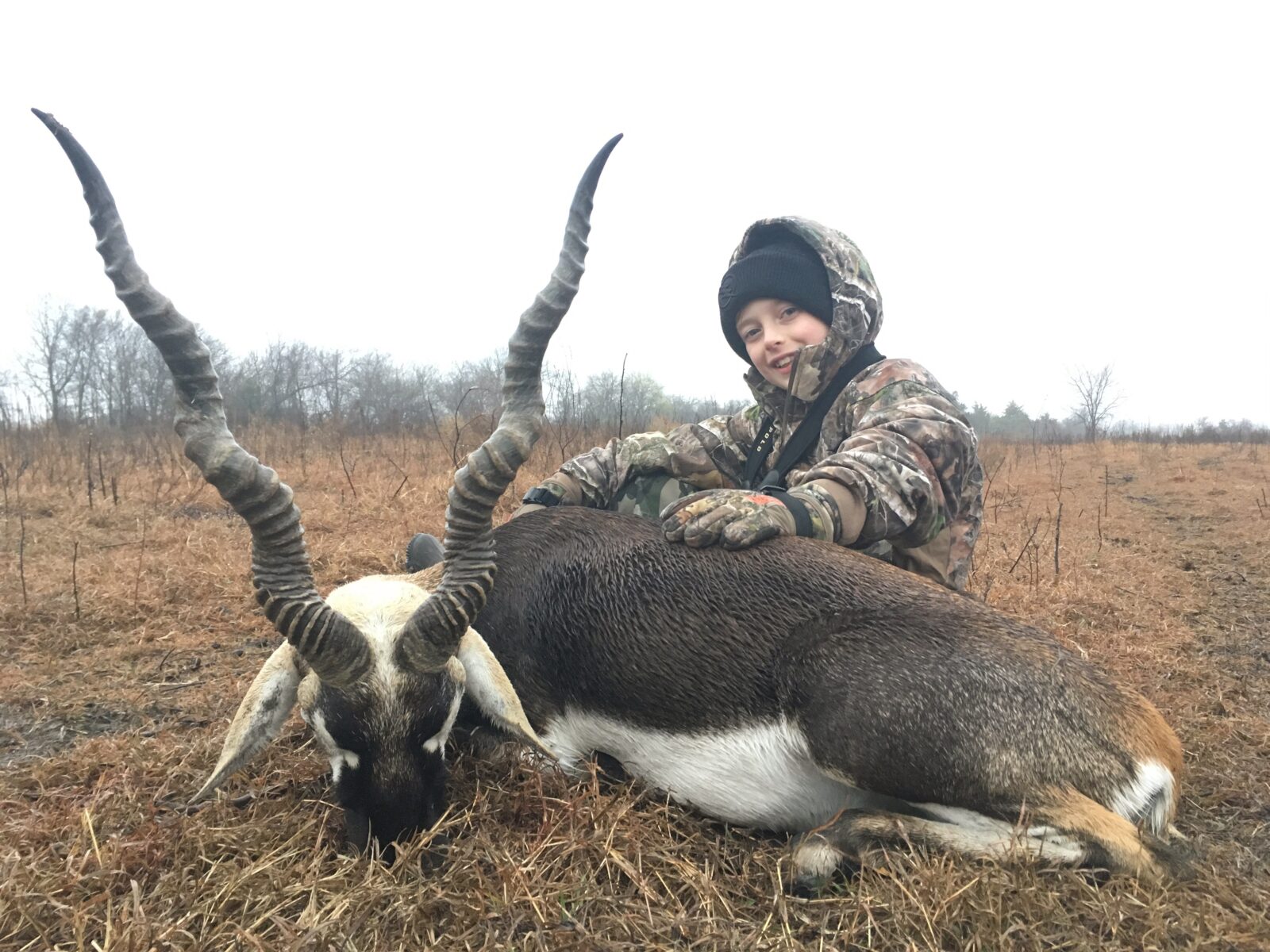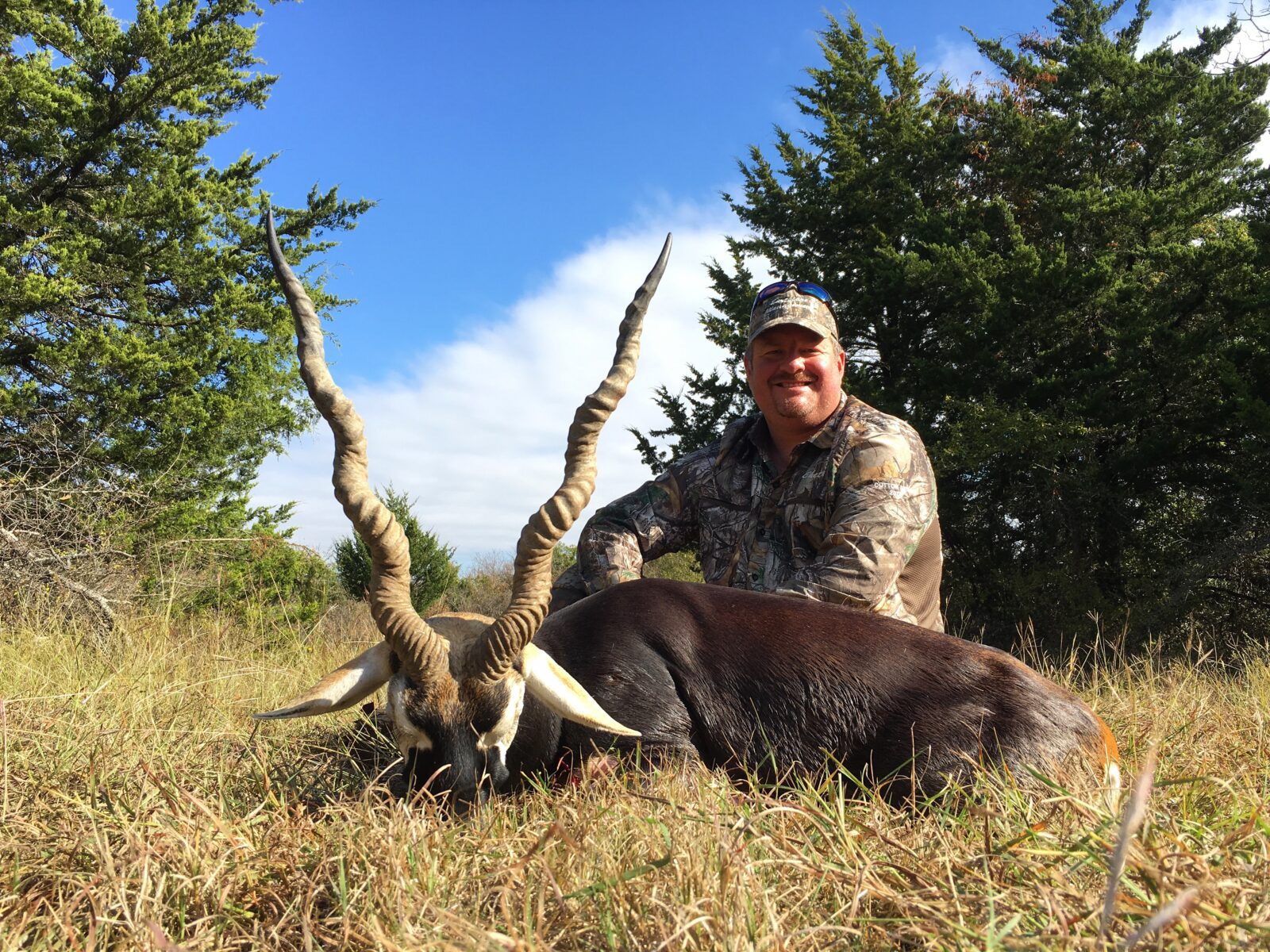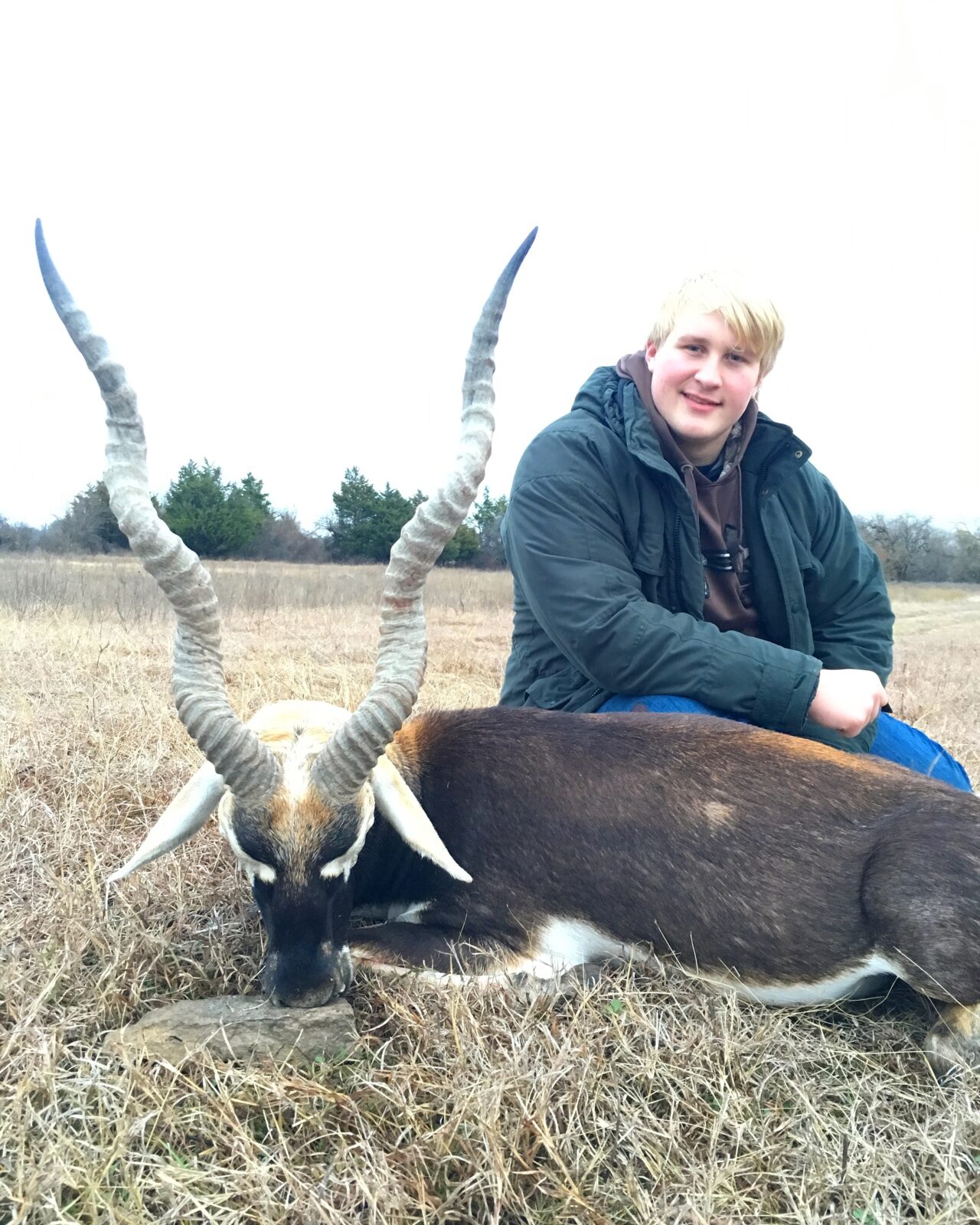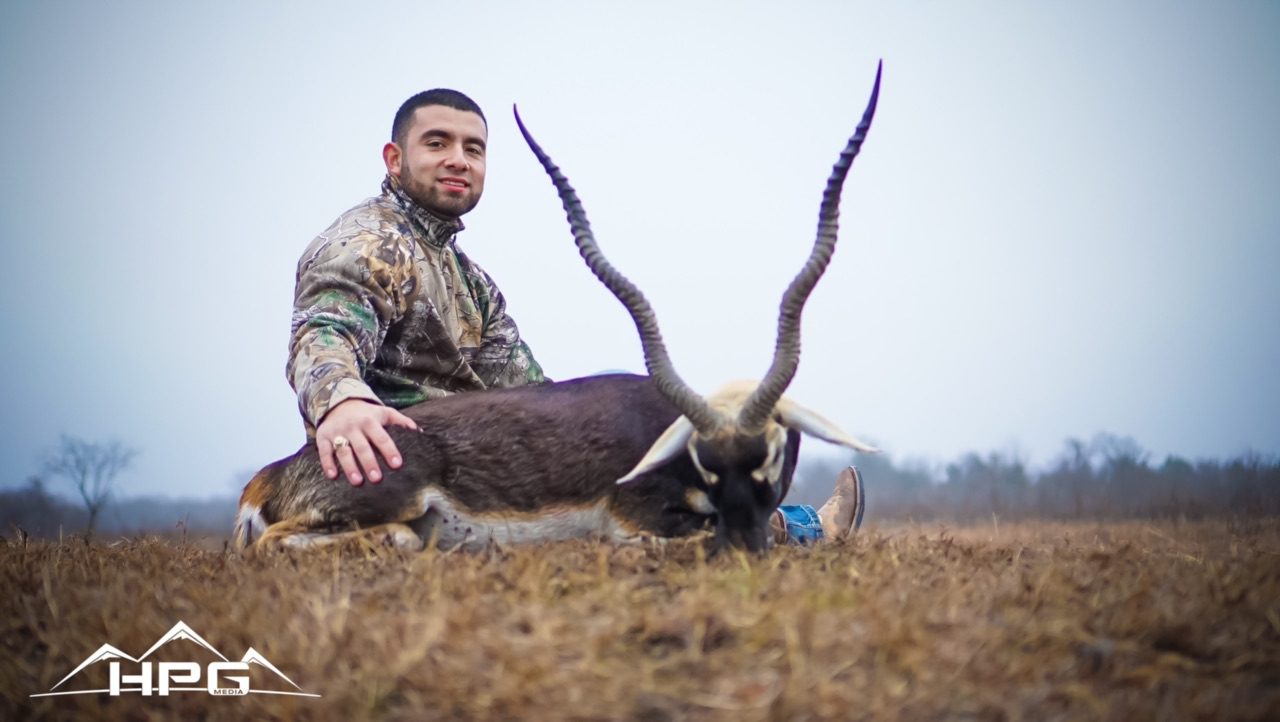 For more information on Exotic Blackbuck Hunts in Texas, contact us (903) 654-3416!