Superior Texas Deer Hunting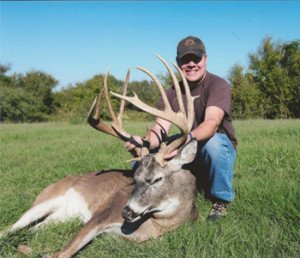 Why Hunters choose Cotton Mesa for Hunting in Texas?
Cotton Mesa Trophy Whitetail is located just one hour south of Dallas, Texas. We are hunting 4000 acres of prime deer habitat in Central Texas.  Cotton Mesa Whitetail is owned and operated by Robert Gegenheimer.  He is an experienced hunter and has been a professional outfitter for 20 years. Cotton Mesa Whitetail has been in operation since 1990 and has produced some of the top whitetail hunts in Texas.
State-Of-The-Art Hunting Lodging
Our accommodations are first class and gourmet food is prepared by our professional chef. For safety, alcohol is not permitted in the field, but when night falls, fine wines and drinks by the fire compliment the gourmet dinners and relaxing atmosphere.
Types of Hunts
We have a wide range of whitetail, deer and exotic hunts:
These trophy exotic hunts may be combined with a trophy whitetail hunt or taken as an individual hunt.
Contact Cotton Mesa Whitetail Ranch and book your next Texas hunting trip today!