Bookings now open for the 2017 Whitetail season!
Cotton Mesa offers one of the best Texas whitetail hunting experiences along with affordable packages. With over 33 years of experience in offering Ranch hunting and lodging services, we provide the best in hunting accommodations to all guests.

Texas Whitetail Hunting Season
The best season for hunters looking for whitetail hunts starts the first of October and runs through the end of January. Bow and crossbow season begins from the first of October and rifle Season starts 1st week of November. Exotics may be hunted year round.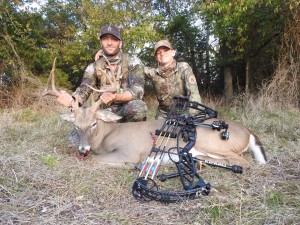 Perfect Hunting Location:
Cotton Mesa Trophy Whitetail is located an hour drive from Dallas, Texas, in Richland.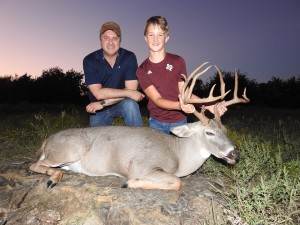 Affordable Texas Whitetail Hunts Packages and Timings;
Whitetail hunts at our ranch are generally four days and three nights but can be tailored to fit your schedule. We generally hunt one on one with experienced guides using four-wheel drive vehicles to get to and from the ranch. We hunt from stands and tripods early mornings and late evenings. Other times, we still hunt, rattle and use four-wheel drive vehicles.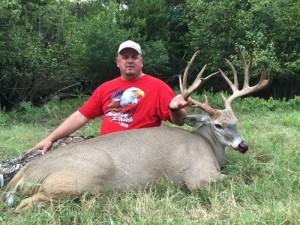 Rest after your Whitetail Hunting Session,TX at our Luxurious Lodging w/ Wine and Dine:
We are pleased to offer comfortable and lodging accommodation in our first-class lodge. Our lodging facility was built in 2010. Each bedroom has a private bath, television with cable service, and of course Internet is also available .
Your taste buds will be pleased with the gourmet food prepared for you by our master culinary experts. Although alcohol is not permitted in the field, for safety reasons, evenings are the time for wine. Once that Texas sun sets, Cotton Mesa is happy to offer an excellent selection of fine wine and drinks to be enjoyed by the fire in the wilderness of our Ranch.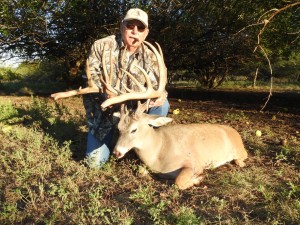 How to Book:
Book your hunting experience now, please call us at (903) 872-6626, or complete our inquiry form here

Hunting Supplies for a Great Trophy Texas Whitetail Hunt Experience:
We wish you lots of fun-filled adventure in planning for your hunting trip, have a look at the list of supplies.
Hunters Clothing – We suggest wearing light, cotton clothing in camouflage colors and well-fitting boots.
Whitetail Hunting Trip Accessories / Supplies

Bow or rifle
Bow or rifle accessories
Flash light
Sun protection lotion (We suggest an SPF of 30 to 50)
Lip balm
Sun-glasses
Hat
Camera
Batteries for camera
Camouflage clothes / face paint / mask
Diary
Binoculars
Scents
AR style rifles are not allowed for hunting on this ranch. 
Book your Hunting experience now, Call us at (903) 872-6626, or click our i